Welcome to Ventaja Moto Jackets
Welcome to Ventaja Moto Jackets. We specialize in quality slim fitted custom made leather jackets in regular and washed leather, and are here to give you "that look" and in the utmost cutting edge high quality leather. We've got a vast number of styles from looks from our experienced designers and craftsmen. So now you don't need to pay more when you can express yourself in the designer elegance for an affordable price!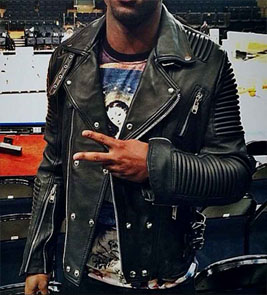 Testimonials
Reviews from the real customers.

It's amazing. The leather is a good quality, soft, the fur amazing. Good communication with the seller, arrived in time.

This seller is very trustworthy and high quality products. Mal went over and beyond to get me the package prior to my trip. Thank you very much!

I love the jacket,it arrived on time,fits perfect, and is very good quality. I highly recommend this seller

Excellent purchase. Jacket is gorgeous. Communication was great and I can't believe how quickly it arrived. Thanks. Would recommend.

The best jacket i have bought so far. Will buy more from you again!!

Quality is amazing. Bought 2 jackets and both were perfect. Will buy again. Thanks